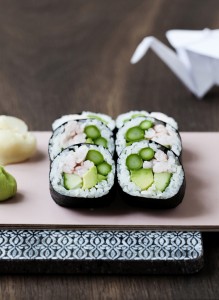 Even though there are still a few months to New Year's Eve. You shouldn't wait too long to plan dinner for the evening if it is to be homemade.
It is possible to save on dinner on New Year's Eve by cooking the food yourself. Some would probably say that homemade sushi is not the same as buying sushi.
It depends on where you learned to make sushi. If you learn the techniques behind sushi from a Japanese trained sushi chef, you are well on your way. Because then you can have a few more months to practise to get even better.
Sushi course for beginners is perfect for you who want to make sushi as a starter or a whole dinner. There are advantages to making your own sushi dinner.
You can make sushi exactly as you like with your favorite vegetables and fish.
You know how to get the most for your money when you buy fish from a fishmonger.
You know how to handle fish also in accordance with the Danish Food Agency.
You know which Japanese ingredients are best for sushi.
You know how to make different kinds of sushi, which are suitable for everyday life and parties.
Read more about Sushi course for beginners