Welcome to our website, where we invite you to embark on a delightful culinary journey through the world of Japanese noodle soup!
As one of Japan's most beloved and iconic dishes, noodle soup brings together a harmonious blend of flavors, textures, and aromas that will leave you craving for more.
Join us as we explore the rich history, regional variations, and essential ingredients that make Japanese noodle soup a true culinary masterpiece.
Whether you're a seasoned ramen connoisseur or a noodle soup enthusiast looking to expand your culinary horizons, our website is your ultimate guide to Japanese noodle soup.
Get ready to immerse yourself in a world of tantalizing flavors and discover why this humble dish has captured the hearts and taste buds of people around the globe.
Let's embark on this savory adventure together.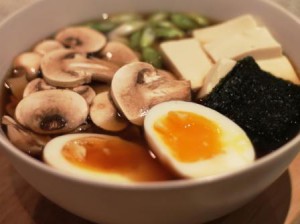 What do you learn at the course?
You will get an introduction to Japanese food culture and Japan's favorite eating as noodle soups.
You get an introduction to the fish stock dashi which is the focal point of Japanese noodle soups.
You work with various Japanese ingredients such as kombu, bonito flakes and miso paste.
You learn to handle the different steeps of the fish stock dashi as Japanese sushi chefs do.
You learn to use different types of Japanese soy sauce as soy sauce is considered a spice in Japan.
You learn about classic noodles and which noodles are best suited to the different soups.
You work with different Japanese cutting techniques and cut different vegetables, meat and soy products.
Step by step, you make 2 different tasty and healthy noodles made entirely from the bottom with the fish stock dashi.
As an attendance in the class, you get the tools and techniques needed to make the Japanese's favorite fast food noodle soups as they are served in restaurants in Tokyo.
Once you have attended the course, you know exactly what the difference is between different types of noodles, soy sauce and miso paste. You will with a safe hand buy the "right" ingredients for your noodle soup in one Asian store.
What are you getting?
2 hours of intensive teaching.
You learn to make 2 different tasty Japanese noodle soups. Dishes you bring home.
You will of course be given the recipes.
One week before the course, you will receive an email with practical information.
About the instructor
The course is held by the Japanese educated Sushi chef & sake sommelier Zoë Escher.
About the class
There are small exclusive teams with max. 10 attendants.
The attendances get their own work station. There will be plenty of space in between the individual attendance.
The class is not bigger than that there is time for Zoë to provide personal feedback.
The course is also aimed at families and adults who come with a child.
Price
645 DKK per person
When and where?
Sunday 11 March 2024 at 15.00-17.30, ManVision, Bernhard Bangs Alle 25, 2000 Frederiksberg, Denmark.
Registration Deadline: Tuesday 6 March 2024. 8 spots left
Price per person 645 DKK.
For booking please send an email to info@sakana.dk
The class can be held in other countries feel free to contact me on info@sakana.dk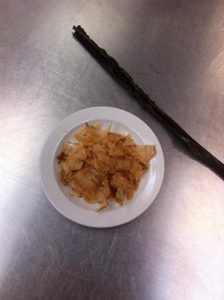 Gem
Gem
Gem
Gem
Gem
Gem
Gem
Gem
Gem
Gem
Gem
Gem
Gem
Gem
Gem
Gem
Gem
Gem
Gem
Gem
Gem
Gem
Gem
Gem
Gem
Gem
Gem
Gem
Gem