Learn how to make delicious and authentic Japanese ramen noodle soup with ingredients and ingredients used by Japanese chefs.
A soup is not just a soup in Japan. It is Japan's favorite fast food and it's healthy, good to notice. Do not cheat on it. Everything is being made from the bottom.
To make the best ramen soup you should be able to make the fish stock dashi which forms the whole foundation of Japanese cuisine. The fish stock is used in many different contexts but it is a completely different talk.
Composition of raw materials to a noodle soup will be something that you have not tried before.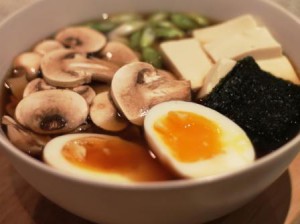 What do you learn at the course?
You will get an introduction to Japanese food culture and Japan's favorite eating as noodle soups.
You get an introduction to the fish stock dashi which is the focal point of Japanese noodle soups.
You work with various Japanese ingredients such as kombu, bonito flakes and miso paste.
You learn to handle the different steeps of the fish stock dashi as Japanese sushi chefs do.
You learn to use different types of Japanese soy sauce as soy sauce is considered a spice in Japan.
You learn about classic noodles and which noodles are best suited to the different soups.
You work with different Japanese cutting techniques and cut different vegetables, meat, dairy products.
Step by step, you make 2 different tasty and healthy noodles made entirely from the bottom with the fish stock dashi.
What are you getting?
2 hours of intensive teaching.
You learn to make 2 different tasty Japanese noodle soups. Dishes you bring home.
You will of course be given the recipes.
About the instructor
The course is held by the Japanese educated Sushi chef & sake sommelier Zoë Escher.
About the class
There are small exclusive teams with max. 13 attendants.
The class is not bigger than that there is time for Zoë to provide personal feedback.
The course is also aimed at families and adults who come with a child.
Price
645 DKK per person
When and where?
These courses below will be held in Danish and in Denmark. The courses can also be held in English if it is booked abroad.
THERE WILL BE MAX. 10 ATTENDANCE ON EACH CLASS DUE TO CORONA VIRUS.
Sunday 11 April 2021 from 3:00 to 5:00 p.m. at ManuVision, Bernhard Bangs Alle 25, 2000 Frederiksberg , Denmark.
Registration deadline: Tuesday 6 April 2021
Price per participant: 645 DKK.
If you want to book a seat please send an email to info@sakana.dk
Saturday 1 May 2021 from 3:00 to 5:00 p.m. at ManuVision, Bernhard Bangs Alle 25, 2000 Frederiksberg , Denmark.
Registration deadline: Tuesday 27 April 2021
Price per participant: 645 DKK.
If you want to book a seat please send an email to info@sakana.dk
The class can be held in other countries feel free to contact me on info@sakana.dk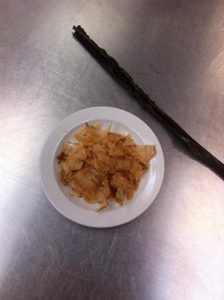 Gem
Gem
Gem
Gem
Gem
Gem
Gem
Gem
Gem
Gem
Gem
Gem
Gem
Gem
Gem
Gem
Gem
Gem
Gem
Gem
Gem
Gem
Gem
Gem
Gem
Gem
Gem
Gem
Gem