You have now the opportunity to make delicious and healthy Japanese vegtarian noodle soup together with the Japanese trained Sushi chef & Sake sommelier Zoë Escher home in your own kitchen.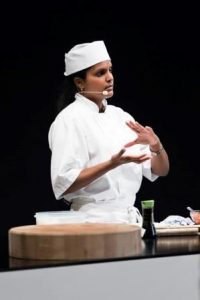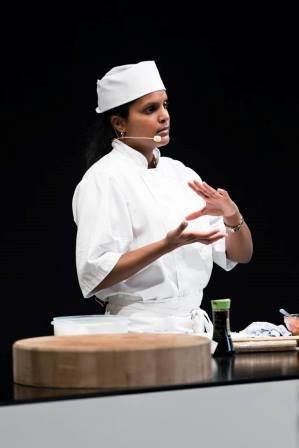 It is a cooking course where you will be introduced to various gastronomic styles within Japanese cuisine. A course where you learn to cook a healthy and tasty Japanese meal that you can enjoy the same evening.
What do you learn at the course?
You get an introduction to the Japanese style that characterizes vegtarian noodle soup we are going to make as well as its importance in Japanese cuisine.
You work with Japanese ingredients that give the unique flavors and flavors that characterize authentic Japanese food.
You learn to prepare raw materials by using different Japanese cooking techniques such as blanching, chilling, marinating and chopping raw materials.
You work with several different cutting techniques in the preparation and cooking stages of vegtarian noodle soup.
Step by Step you learn to cook an authentic tasty vegtarian noodle soup of high quality.
What are you getting?
1 hour class with the opportunity to ask questions directly to Zoë.
We make together a tasty Japanese dish that you can enjoy the same evening.
You will be given the recipe.
Price
225 DKK
About the live class
The course takes place online and in real time.
Once you register for the course you will receive a confirmation of your participation.
14 days before the course you will receive a list of the raw materials and ingredients which you will have to buy and kitchen utensils that you will use on the day.
7 days prior to the course you will receive a link that you will need to sign up for the course on the day.
Teaching takes place at a pace so everyone can follow and there will also be an opportunity to ask questions directly to Zoë.
About the instructor
The course is held by the Japanese educated Sushikok & sake sommelier Zoë Escher.
When?
New dates will follow.
Tax is included in the price.
For more information or questions please send an email to info@sakana.dk