Getting close to Japan is a talk for you who want to get to know the beautiful and mysterious country better.
I will talk about how you as a company and private person do best in a country that is then significantly different from the rest of the world.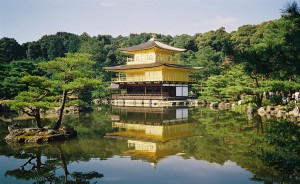 About the talk
In this authentic and personal talk, the attendants gain a unique insight into Japan, Japanese life, etiquette, culture and traditions. Through Zoë's personal experiences in Japan, attendants get to know how to get the most out of their stay while in Japan.
During the lecture you will get in-depth and a rare insight into the themes below.
Tokyo's vibrant life
Japanese gardens
Historic Kyoto
Beautiful temples
The West meets the East
The ancient and modern culture and trends
Fashion and design
Languages and dialects
Japanese cuisine – Food traditions, styles and sushi
Tsukiji Fish Market
Travel tips for Japan
and much more
Take a virtual trip to Japan for an evening. A journey that offers unique experiences in words and images spiced with an atmosphere of calm and zen.
About the speaker
The online talk is held by Denmark's most experienced Japanese trained sushi chef Zoë Escher, who has traveled to Japan every other year since 2001. Through the martial art of kendo and as a sushi chef, she has many Japanese friends and teachers in Tokyo. The many hours in good company have provided an in-depth knowledge about Japan.
Price
FOR FREE
Where and when?
New date will follow
To attend in the talk, please send an email to info@sakana.dk with your name. A practical email with a link to the online talk is sent 2 days before the talk is held.