Get close to Japan is a lecture for those who want to learn more about the beautiful and mysterious country.
In the lecture, I talk about how you as a company and private person gets the most out of your visit in a country that is so markedly different from the rest of the world.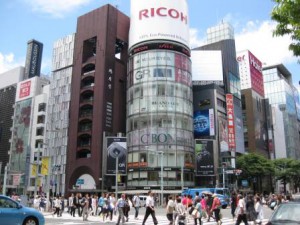 For whom is the lecture designed?
Get close to Japan is a lecture for those who want to become better acquainted with the beautiful and mysterious country.
For you who
– have never been to Japan.
– are going to be deployed in Japan.
– want to do business with Japan.
– want to get an insight into the culture and the many etiquettes.
– would like to have knowledge of the Japanese way of thinking.
– want to know how you do well in Japan.
About the lecture
Zoë Escher is best known as a Japanese-trained sushi chef and as Denmark's sushi expert no. 1.
Since 2001, she has been in close contact with Japanese people in Denmark, Japan, and the United States. Through her kendo practice and practice to become a sushi chef & Sake Sommelier, she has gained an insight into the Japanese way of thinking.
During this authentic and personal lecture the attendant gets a unique insight into Japan and Japanese life, etiquette, culture, and traditions. Via Zoë's personal experiences in Japan, the attendant gets aware of how to get the most out of his or her stay while in Japan.
Would you like to hear more about:
West meets East
Tsukiji Fish Market
Tokyo's vibrant life,
languages
Dialects
Traditions
Sushi
Travel tips for Japan
Enjoy two hours of fascinating and interesting lecture, where you as an attendant get equipped for your next trip to Japan.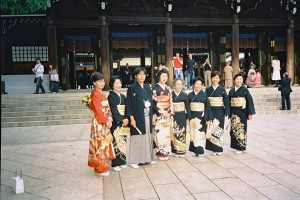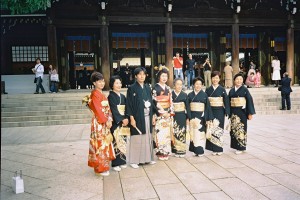 Who is the speaker?
The speaker is sushi chef & Sake Sommelier Zoë Escher, who has had a close relationship with Japanese people and Japan since 2001.
Since 2001, I have practiced kendo at elite level, receiving training mainly from Japanese instructors in Denmark and in Europe.
After a few years, the martial arts brought me to a training camp in Tokyo. Here I had the opportunity to train at the Tokai University, which is Japan's most prestigious university of martial arts students. Furthermore, I also trained in Yoshinkan dojo, which is the best kendo club in Tokyo.
In 2006, I traveled to Los Angeles and became a sushi chef and Sake Sommelier at the California Sushi Academy, which is owned by the Japanese celebrity sushi chef Toshi Sugiura. As part of the training, we made catering to celebrities and movie companies in Hollywood.
Since then, I have traveled to Japan almost every year to take inspiration, broaden my horizons, visit Japanese friends, practice kendo kata, and enjoy the beautiful country.
When and where?
The lecture will be held on request.
References
"I think we had a very nice evening and the futomaki that you made was amazing.
I am sure that the audience was much smarter homes and that more had the courage to travel to Japan".
Anette Mette Bentsen, Solrød library in Denmark
Other references
Messecenter Herning show scene hall F
Furesø libarary & public service Værløse
FOF Kolding
Dragør libarary
Gentofte library
If you want to subscribe to the newsletter, please send an email to info@sakana.dk.
The lecture can also be held abroad. Are you interested in a lecture or have any questions, please feel free to send an email to info@sakana.dk
Gem
Gem
Gem
Gem
Gem
Gem
Gem
Gem
Gem
Gem
Gem
Gem
Gem
Gem
Gem
Gem
Gem