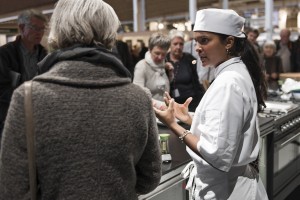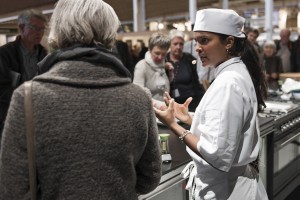 Do you know the difference between Udon Noodles, Ramen noodles, Soba noodles and Somen noodles?
Come and have an exciting experience Saturday 23 April 2016 where we will meet and take a look at the different types of Japanese noodles that can be bought in central Copenhagen.
Japanese noodles are not just noodles. There are big differences between the types, taste and appearance, which is very important when you make noodle dishes in your own kitchen.
Saturday 23 April 2016 at 9.30 we meet at Nørreport station, where I introduce you to Japanese noodles and what I look for when I buy noodles.
Then we visit Irma, Fakta and the store Den Kinesiske Købmand because their selection is very different. We review the shelves and have a chat about the various types that can be bought in the shops.
Everyone is welcome and it is free. However, please sign up by sending an email to info@sakana.dk. So I have an idea how many are participating in the event.
Where and when?
Next free event will take place autumn 2016.
Gem