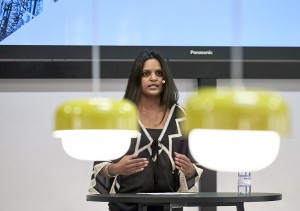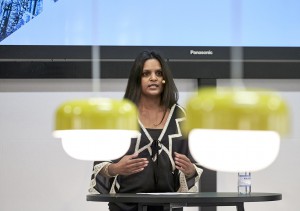 To whom is the personal sparring for?
Sparring 'How to reach your goals' 1:1 is for those who want to discuss their specific challenge in several different ways in order to find the best solution.
For you who dream of becoming an entrepreneur but are unsure on how to proceed.
For you who are an established entrepreneur and would like to discuss a specific challenge with a pair of fresh eyes.
For you who want a career change but are unsure of what the next step should be.
For you who are searching for a new job but lacks some tools to move forward.
For you who want to realize some of the dreams of your life that have been tucked away for years.
For you who wants less stress and to a greater extent lives your life on your terms.
About the personal sparring

In the Eastern world, people focus on the whole person, where there should preferably be a balance between body and mind to be able to be in flow.
Through the Japanese martial arts of kendo, Zoë has learned the tools needed to create lasting results.
Based on your life we will turn and twist problem in several different ways so that you find the best solution that best suits your life.
In that way you will become more confidence and sure about what your next step should be and how to get to closer to the goal.
Who mentors you?
You will do the sparring with sushi chef & Sake Sommelier Zoë Escher who has many years of performance experience.
Since 2001, I have worked with performance in different contexts.
I have practiced the Japanese martial arts of kendo at elite level, a martial art that led me to Japan on a training camp. I have trained at the best kendo club in Tokyo and at the prestigious university Tokai Tokyo where the most talented athletes practice.
I have been taught by some of the best kendo instructors in the world, and I have participated in some of the biggest tournaments in Europe.
In 2006, I became a sushi chef and Sake Sommelier at the California Sushi Academy.
The course was led by the highly acclaimed Japanese director Toshi Sugiura, who is also a celebrity chef in Hollywood and a judge at sushi competitions in Japan. During my stay in Los Angeles, I made catering at celebrities' houses in Bel Air, Beverly Hills, and Brentwood, as well as at film companies in Hollywood.
Zoë has obtained the following result
In February 2016 I held the official opening speech and opened the fair Formland Spring 2016 in Messecenter Herning in Denmark. At the opening of the fair there were 49 people from the press, 20 VIP and 271 exhibitors.
Rated in 2013 as Denmark's sushi expert no. 1 by gourmet supermarket chain Irma.
Nominated for the Danish Experience Prize 2013.
Achieved a financial growth in her business of 75 to 150 per cent per year during the financial crisis.
Where & when?
The personal sparring going takes place in Copenhagen in Denmark. If you live outside Copenhagen your personal sparring can also be done through skype on your computer.
Price
1 hour sparring 1250 DKK
The course can also be held abroad. If you are interested in getting sparring or have questions please send an email to info@sakana.dk
Gem
Gem
Gem