Monday, I had lunch at London's best Japanese sushi restaurant named Yashin Sushi & Bar located on High St. Kensington. Their sushi chefs are in a class of their own they master the Japanese techniques at their fingertips and they have many years of experience.
I was served a miso soup, a salad and the chef's selection of sushi that day.
The food was really nice. The rice was perfect, the fish melted in the mouth and the various toppings added an extra dimension to the nigiri pieces.
The roll containing the Yellowtail fish tasted fantastic, it was crispy and there was a good balance of the various ingredients. It is not the last time I eat there. Below you will find a few pictures.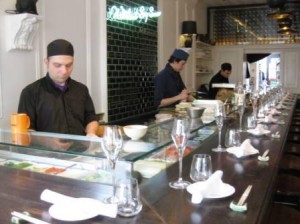 _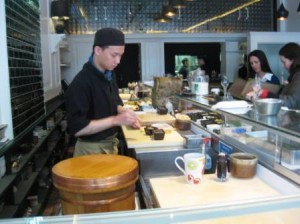 _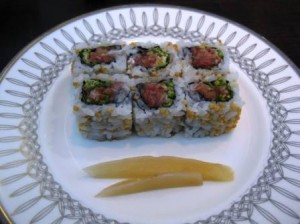 _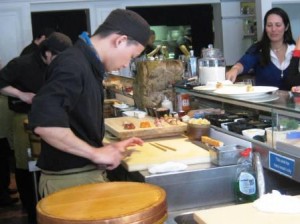 _