Is there a big difference in the quality of sushi in Japan?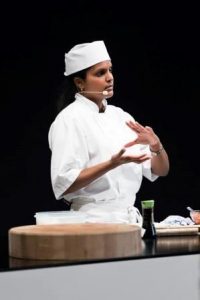 Yes, there is a huge difference between sushi in Japan.
Just like in Denmark there are several different quality levels of Japanese sushi.
Running Sushi is also very popular in Japan. The type of sushi restaurants
gets many visits by students and young people.
Then they are the middle level which is a level above Sticks & Sushi in
Denmark. Sushi within that quality level appeals to the general population and
many tourists.
At the top are Michelin sushi restaurants. There, as well as caters to the
general population, however, restaurants are often visited at special occasions.
There are many with a professional approach such as foreign chefs or food
enthusiasts who visit Michelin sushi restaurants.
Read more about Sushi chef & Sake sommelier Zoë Escher
Relaterede indlæg